JvR is Jos van Ras. Jos studied at lower and middle technical school from 1966 until 1974, with a major in electronics. After having finished his studies, he got a job at Philips. During the late seventies, Jos got to know about the Elektor Formant modular synthesizer project, as described in the Elektor magazin (Elektuur in Dutch). This project sparked his interest. With analog synthesizers, Jos could combine his interest in both electronics as in music.
Since 1985, his wife and children became number one in the life of Jos, meaning that his projects with electronics and music got a lower priority.
After he retired, Jos started building synthesizers in his own work space. From of that moment, he is building customized Elektor Formants and is working on own music. Although using some of the Yusynth and other ideas, Jos is focusing on the Elektor Formant in a new desgin, but with the same specifications. His mission is to show older and younger generations the wonderous world of analog synthesizers. Jos is very proud to say that he has built custom made colourful 'childrens-synthesizers' for 'Muziekgebouw aan 't IJ' in Amsterdam. This renowned concerthall for contemporary classical music has an experimental educational space where children can make music on instruments, and his synthesizers filters amongst other instruments. Besides that project, Jos is also making modulars for musicians more and more.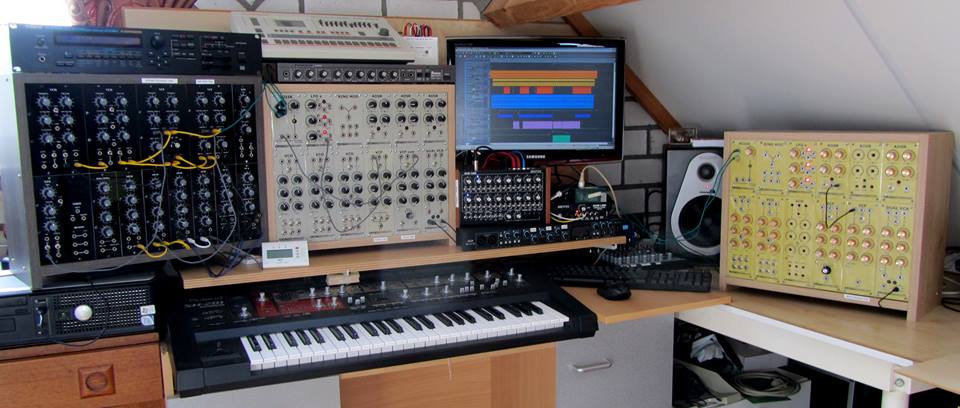 The studio / working space from Jos.
For more information, please check the website from Jos:
www.josvanras.com